On September 24, 2022, the U.S. Army Corps of Engineers (USACE) released the Draft Integrated Feasibility Report and Tier 1 Environmental Impact Statement (Report), detailing their proposed $52 billion plan to protect the NY/NJ Harbor and the New York City metropolitan area from storm surges and coastal flooding.
The Report is the next step for the NY & NJ Harbor & Tributaries Focus Area Feasibility Study (HATS), begun in 2017 in response to hurricane Sandy. The USACE was originally considering a plan which would have built a six mile long structure spanning from Sandy Hook in NJ, to Breezy Point in the Rockaways, NY. This structure could be completely closed in the event of a major storm.
Surfrider's New York City and Jersey Shore Chapters joined a coalition of organizations opposing that original plan, and are celebrating that the massive seagates are now off the table! Surfrider and our local partners such as the NY/NJ Baykeeper/Riverkeeper and the Waterfront Alliance were very concerned about the impacts to the environment and to nearby communities from such a structure. The NY/NJ Harbor is a highly dynamic and productive area, home to many estuarine animals that are dependent on the daily movement of freshwater and ocean tides.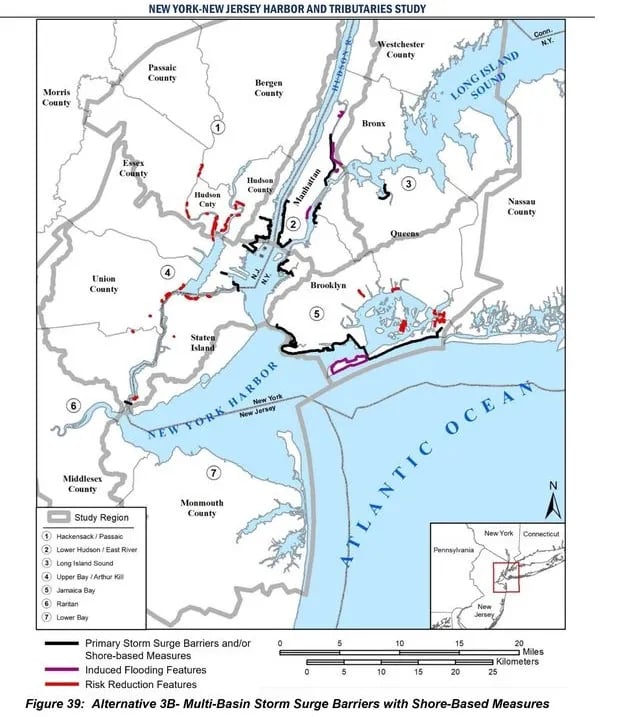 Surfrider was also concerned that nearby communities like the Rockaways could be negatively impacted from the building of the massive seagates (by pushing extra water onto the Rockaways), and the possibility of flooding behind the gate in the event of heavy rainfall.
The new Report proposes a 14-year construction timeline starting in 2030, and includes 41 miles of coastal barriers and 12 smaller storm surge gates across local waterways. These gates could be closed during major storms, protecting inland communities from ocean flooding. The gates would not be designed to close frequently, for example, for the projected increases in sea level rise induced flooding, also known as "sunny day flooding".
The USACE estimates that the impacts on wildlife, fish, and endangered species from this new plan would generally be low to moderate, with the exception of impacts to Jamaica Bay, where the impacts are estimated to be moderately high.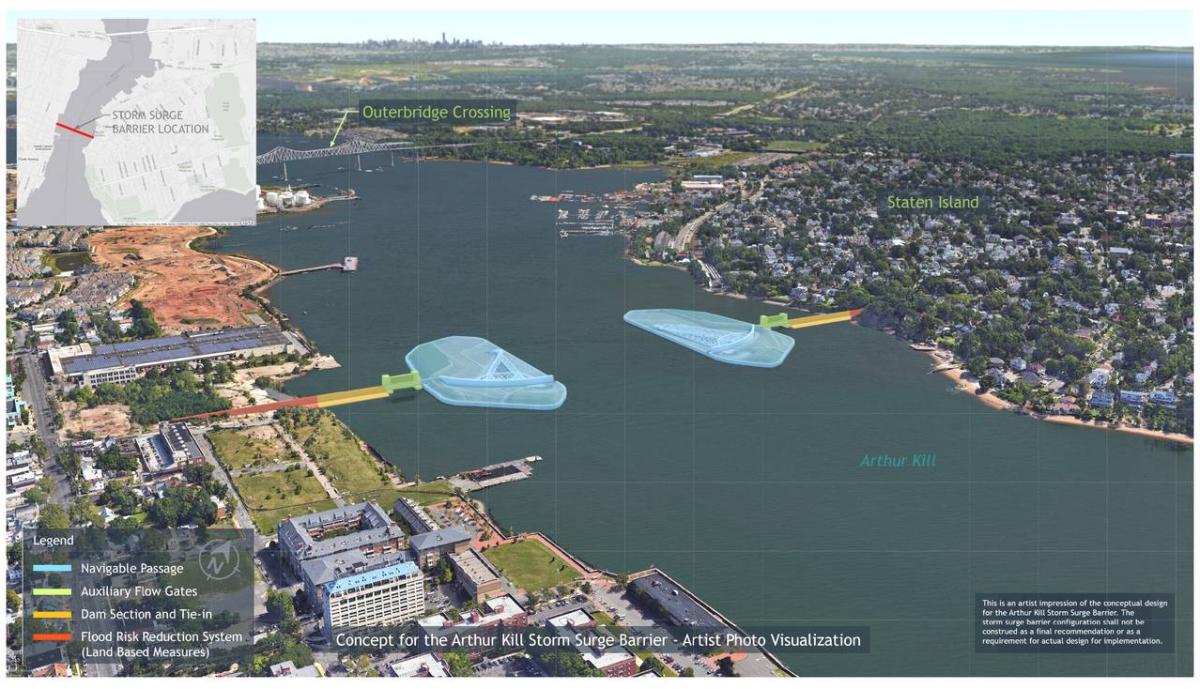 Going forward, the Surfrider New York City and Jersey Shore Chapters will continue to follow this process, attend public meetings, and provide comments on the draft Report. We will be asking the USACE to: ensure that frontline and underrepresented communities are a collaborative part of the process; avoid unnecessary coastal armoring; include more focus on home buyouts; reduce negative environmental and community impacts; more robustly incorporate sea level rise into the HATS planning process; and advocate for 'green coastal protection' mechanisms such as living shorelines and dune/wetland restorations.
The Army Corps is soliciting public feedback on their report through January 6, 2023, in order to refine their proposal and finalize the Report in 2024.